MCCO Signs NE/2014/05 Ma On Shan Roads Development Project Main Contract on behalf of MCC (HongKong) with CEDD
view:119 Date: 2015-10-09
On October 9th,2015, Zou Weimin, Chairman of MCC OVERSEAS, on behalf of MCC (Hongkong) signs Main Contract of NE/2014/05 Ma On Shan Roads Development Project with Civil Engineering and Development Department (hereafter called CEDD) in HongKong on the latter's invitation.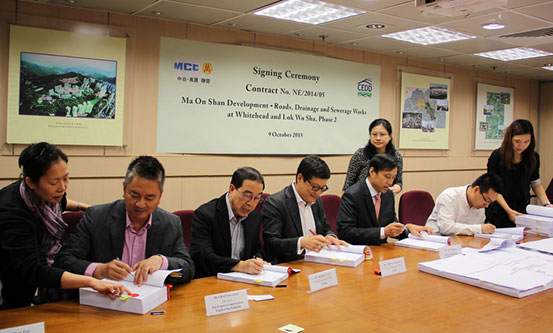 Chairman Zou also meets with Cheng Ting Ning, Justice of the Peace (JP) and Director of CEDD, and Stephen Li, Engineer-in-Chief. He exchanges ideas on cooperation enhancement with the Management of Top Express Construction Engineering Limited, a partner of MCC (HongKong).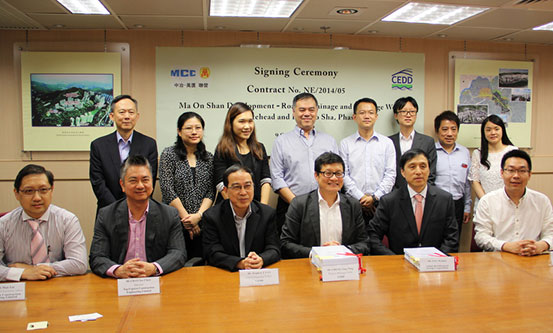 The Project lasts for 27 months is to upgrade and expand the road and the attendant drainage system in Ma On Shan, and covers the expansion of the existing traffic lane as well as the construction of footbridge, sewage pump plant, trunk sewer and ancillary works. The contract sum amounts to 154 million HongKong dollar.
WangQi, Sun Zhenhua, Zhang Zhipeng from MCCO (HongKong) attend the above meeting and ceremony.