MCCO Takes Part in FIMI Expomin in India
view:55 Date: 2015-10-11
From September 24th to 26th, MINING-EXPLORATION CONENTION & TRADE SHOW, hosted by Ministry of Mines, Government of India, organized by Federation of Indian Mineral Industries, is to present huge business opportunities for mining enterprises, consulting firms and trading companies to build up company image and enlarge market share in India. The exhibition also wins great support from Govt. of Gujarat, Rio Tinto, BHP Billiton and other large-scale companies in Bangalore, India, the Garden City. Ministry of Mines, Government of India, Ministry of Steel, Government of India, National Steel Company of India and Vendanta are all among the list of Exhibitors.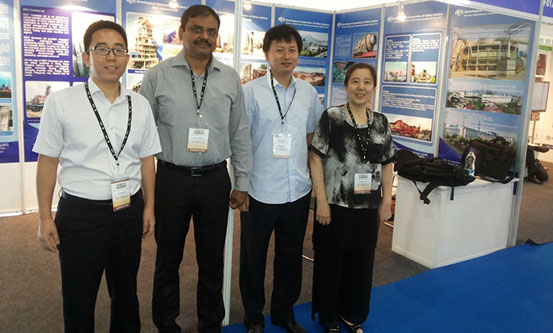 MCCO and Northern Engineering&Technology Corporation, MCC unite as one to arrange a MCC Pavillion in the event, exchanging ideas with visitors and other exhibitors.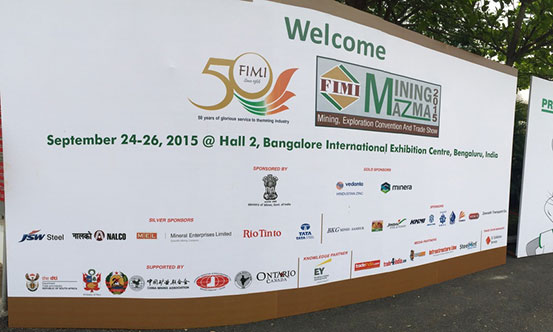 The MCC team strengthens the presence and clout of MCC in Indian market by demonstrating MCC logo and company philosophy with elaborate preparation during the three-day activity, which turns out to gain great attention and appreciation in the favor of future market exploration in the locality.