MCCO Signs Contract with Kamsky Associates,Inc.
view:147 Date: 2015-10-22
On October 22nd,Zou Weimin, Chairman of MCC OVERSEAS meets with Virginia Kamsky, Chariman of Kamsky Associates,Inc., and others. The two sides conduct profound discussion on cooperation before Signing Ceremony of the Strategic Cooperation Agreement.
Chairman Zou presents the business and model of MCCO, and hopes for win-win cooperation with respective strengths on the basis of co-working experiences and mutual trust.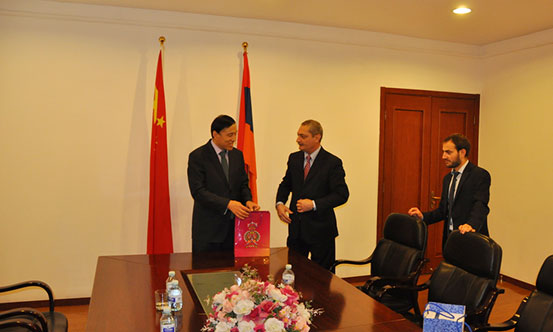 Ms. Kamsky explains that her company, being skilled in Investigation, Mergers and Acquisitions abroad, and forging localized operation and management team by taking advantage of global service network and resources in the international strategic perspective, is ready to provide professional service for Chinese enterprises going global. Temporally, she expects the benefit brought by this cooperation for overseas exploration of MCCO. Ms. Kamsky also unfolds the picture of some affordable housing projects in America.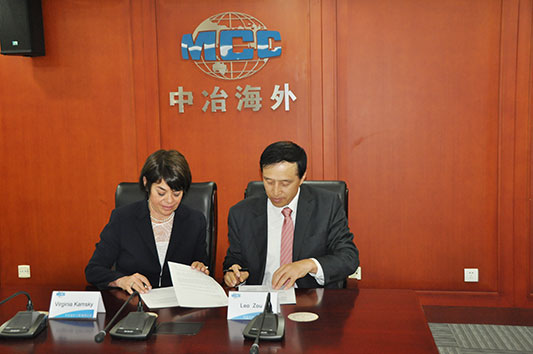 Ms. Tracy, Chairman of Australia China Business Council, Ms. LiLi, an executive of Kamsky Associates,Inc., Li Shichang, Gong Caijun, GM Assistants, Li Tianying, Deputy Manager of GM Office attend the above meeting.