MCCO-South Sudan Strategic Cooperation Agreement
view:118 Date: 2015-11-21
On November 21th, Zou Weimin, Chairman of MCCOVERSEAS, meets and with Hon. Minister Dr. Nadia Arop Dudi, Ministry of Culture, Youth and Sports of South Sudan and others, and signs MOU for the construction of a local Sports City. Wu Qingyu, General Manager of MCC OVERSEAS, and H.E.Ambassador Dr. Michael Milli Hussein, Head of Mission, witness the Signing Ceremony.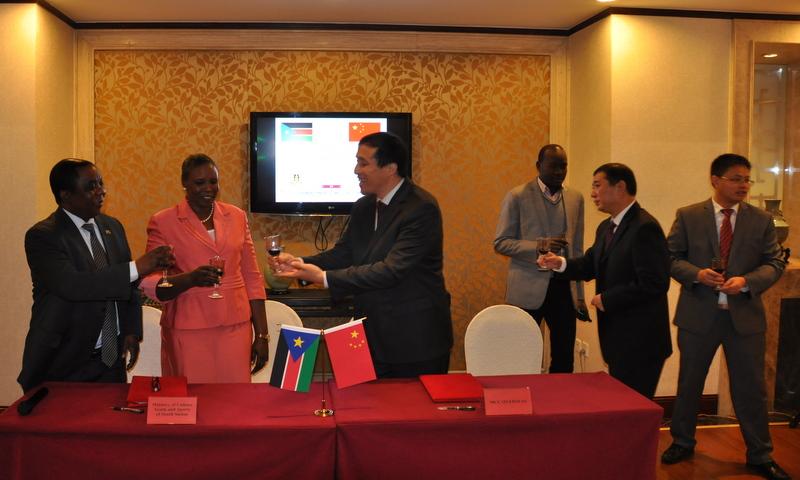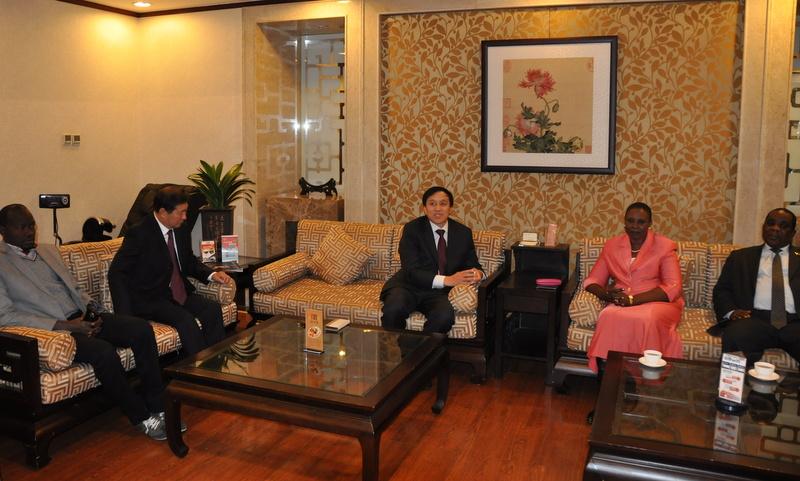 Chairman Zou says that all work has been steadily put forward since the strategic cooperation Agreement signing ceremony in April on both sides' efforts. We're appreciated for Minister visit for discussion amidst her busy schedule. Chairman Zou hopes some specially-assigned personnel implement relative matters on the basis of the agreement to the project's need.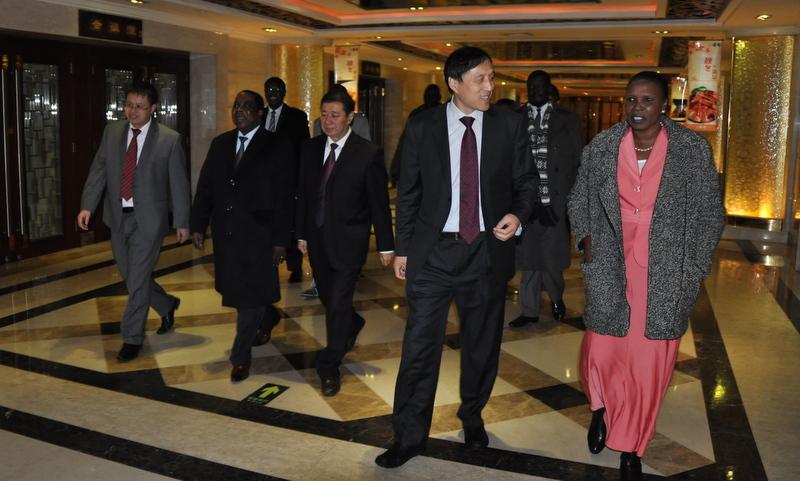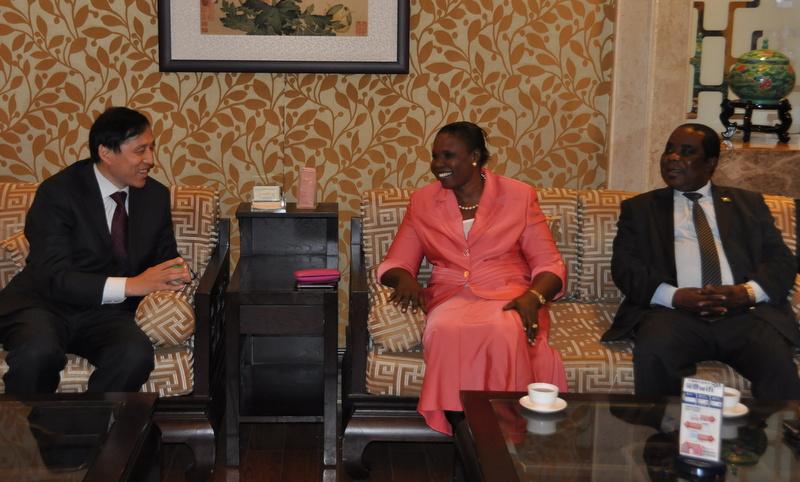 Minister Dudi states that MCC's experience and strength in construction is so impressive that she wishes for MCCO's full access into South Sudan Market departing from the Sports City project. Ambassador Hussein delivers his thanks for MCCO's treatment this time, and promises that South Sudan government will continue to give full support to the collaboration between MCCO and ministries in his country. He expects the fast forwarding of the project to the benefit to the local residents.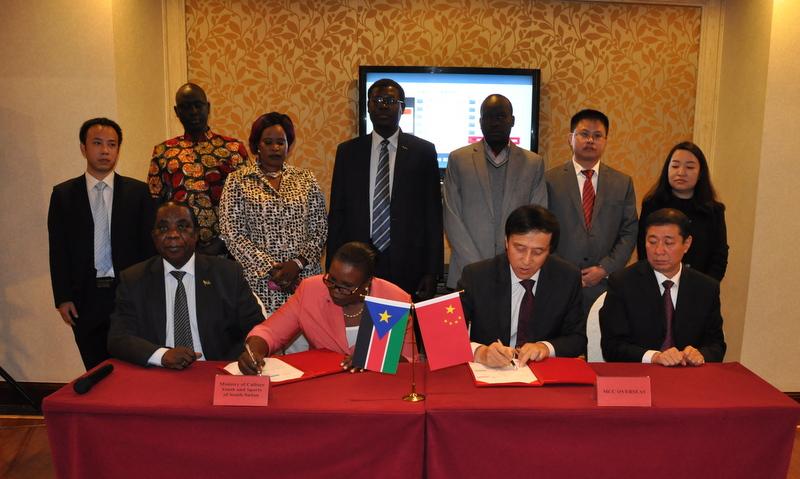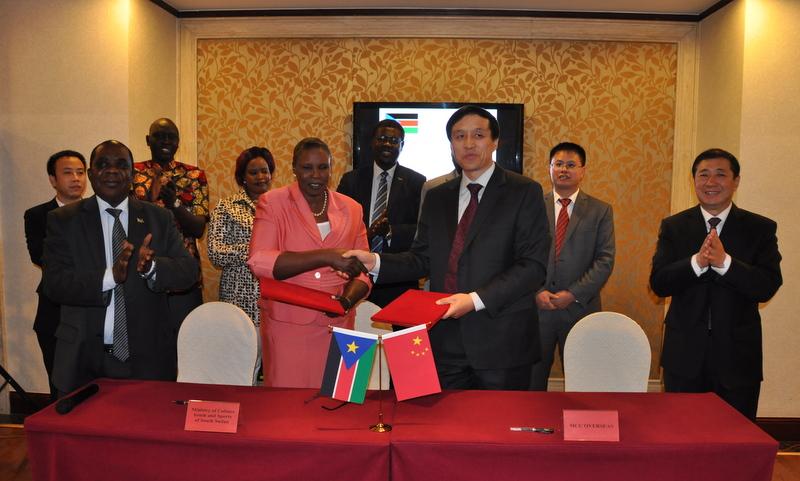 The three- period construction of the Sports City project main- contracted by MCC OVERSEAS involves in the main venue, swimming pool, basketball venue and other auxiliary facilities.
Hon. Nyachieng, State Minister of Gender, H.E.Ambassado, Monday Kumba, Counselor, Peter Cafenol, First Secretary, Latjor, Executive Secretary, Chuol Deng Koryom, Third Secretary, Marial Johannes, Public Relations Officer from South Sudan, Chen Changan, Vice General Manager, Gao Huilin and Li Shichang, GM Assistant, Li Xin, Manager of GM Office from MCC Overseas Ltd. attend the above activity.