MCC Overseas Wins the Installation Bid of Taliabu Island Iron Ore Project in Indonesia
view:274 Date: 2015-12-04
MCC OVERSEAS LTD successfully won the mechanical and electrical installation bid of processing plant and belt conveyor work of Indonesian Taliabu Island Iron Ore Project developed by PT.SERVINDO JAYA UTAMA. This result is another exciting achievement for MCC OVERSEAS LTD in the project after signing the civil construction contract on June, 2015.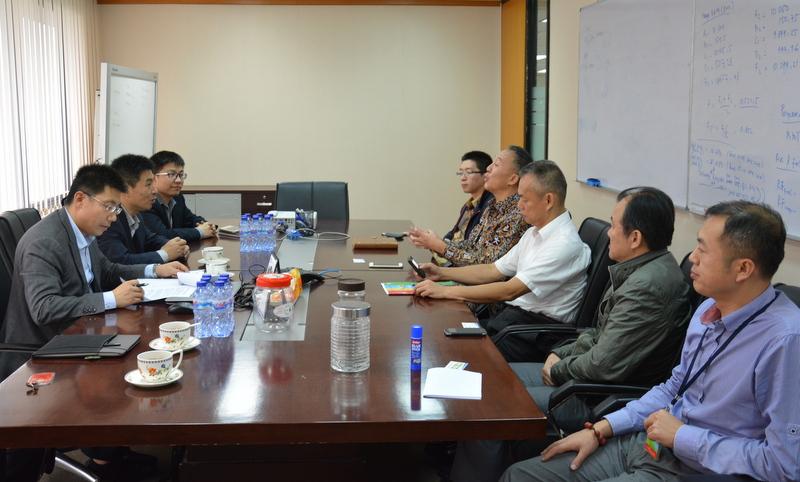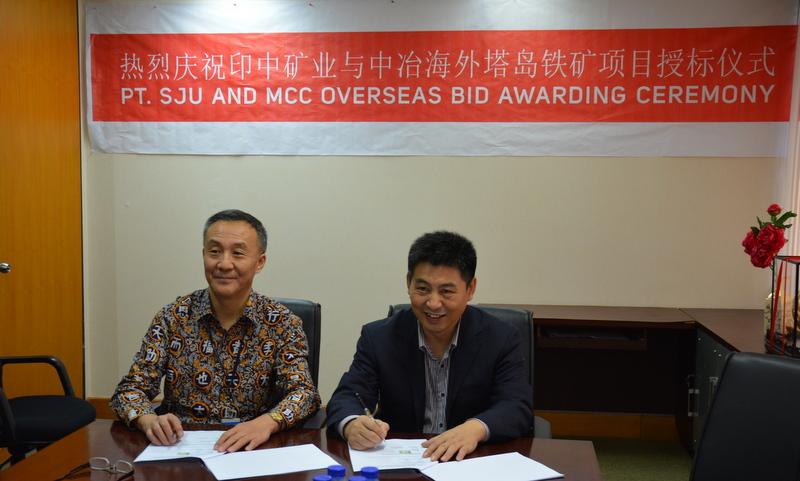 A number of powerful bidders were involved in this tender, but the Shanghai Salim project department fully took advantages of government relationship coordination, logistics, import customs clearance, work permit visa application and construction experience in remote islands and so on under the support of the company management, meanwhile, the project department has an excellent performance in the existing section of civil work, and also provided value added services for the owner to assisting in applying for import duty free, so MCC Overseas could stand out from many bidders to get highly appreciation from the owner again, and finally won the bid.
The project is located in Taliabu Island, North Maluku province, Indonesia. The scope of project includes the installation work of long-distance belt conveyor transportation system and concentration and tailing system, installation of mechanical equipments, pipeline and electric equipments, single and linkage commission, no-load and load test etc. The main quantities of the bid include 7,650t mechanical equipments, 3,850t steel structures, 16,000m pipelines and 330km cables, in which the pipe belt conveyor is 12km in length, known as the longest record in Asia.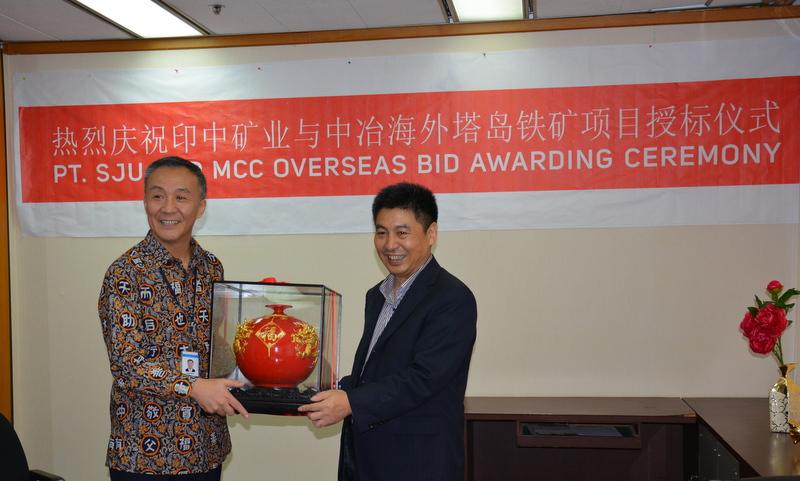 MCC Overseas is currently moving smoothly forward the civil construction work at site. In order to meet the requirement of owner, MCC Overseas will comprehensively plan and coordinate, and arrange intersecting construction to increase the efficiency and optimize the resource allocation to ensure the project duration and quality.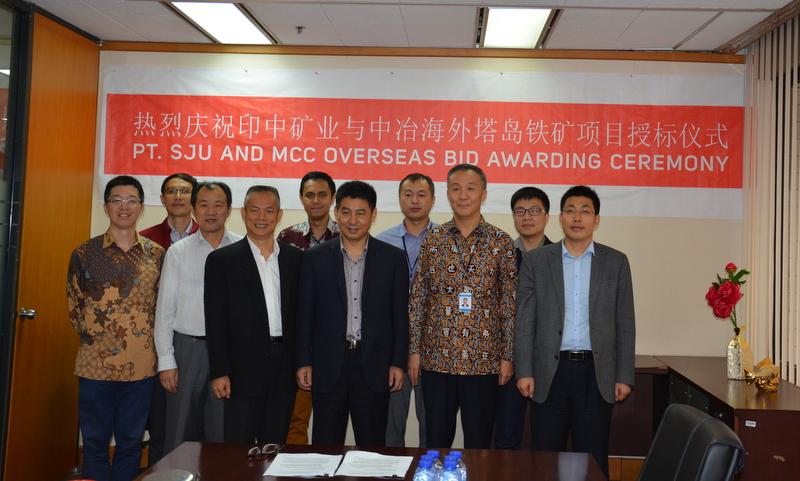 Director Mr. Liu Jie, Director Mr. Anton, and Manager Mr.Liu Zhiyuan of PT.SERVINDO JAYA UTAMA, Vice General Manager Mr.Chen Changan of MCC Overseas, Manager of Indonesia company Mr. Huai Lianguo and Manager of Project Department Mr. Yin Guofu attended the bid awarding ceremony.