Company Brief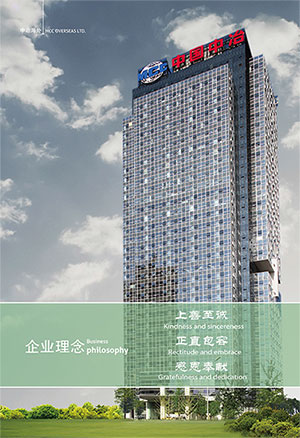 MCC overseas LTD. was the subsidiary company wholly owned by MCC Group, one of the World Top 500 companies. Established in 1994, MCC overseas had its origins as the Overseas Department of MCC Group. It developed into an independent legal entity with Limited Corporation in September 2006.
The company undertakes the group's strategic development plan and has established its leading position at entire Group in oversea markets. Our vision is to become a world-class Engineering & Service company and bring the whole group's wisdom to the world.
MCC is China's leading multidisciplinary and multinational company under the direct management of SASAC (State Asset Supervision and Administration Commission). MCC is mainly engaged in EPC business, natural resource exploitation, equipment fabrication, and real estate development and paper making. The group was successfully listed on Hong Kong and Shanghai exchange market separate in 2009. In 2011,the group ranked at NO.296 of the World Top 500 Companies and at NO.7 on World Top 225 Contractors by ENR ranking.
The company associates with people from home and abroad with the Oriental philosophy concept of "kindness and sincereness, rectitude and embrace, gratefulness and dedication." Our mission is to establish MCC overseas as the world-class engineering and service company and we have embraced the vision of "wisdom creates brilliant future". MCC Overseas gains trust from customers with our innovative wisdom, quality service and brand advantages. We have signed in recent years
USD 236 million EPC Contract for Brazil Acominas Integrated Steel Mill Project
Iran Tehran Steel-making and con-casting project(with a contract value of 1300 million EUR)
TISCO Steel Plant Project, first integrated steel plant China exported to southeast Asia
CITIC Pacific Mining Sino Iron Project(contract value of 1.9 billion USD), china's largest iron project undertake overseas
After nearly two decades of development, we have set up oversea branches in Hong Kong, Thailand, Vietnam, Guam, Indonesia, India, Turkey, Australia, Russia, and Malaysia. The company has completed its business layout centered on Asia-pacific area and radiating to the world.